Man at Florida Casino Lost $100,000.00 Jackpot due to Friend Pushing the Button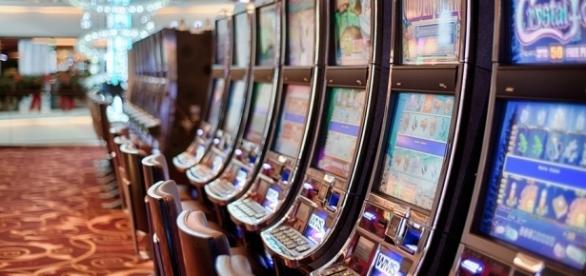 A man who was playing the slot machines in a Florida Casino lost a $100,000.00 jackpot just because he decided to let his friend push the button, which in fact started a fight between the two after she claimed the winnings.
Jan Flato was the man who was playing the slot machine while at the Seminole Hard Rock Hotel and Casino that is located in Fort Lauderdale, Florida.  Nothing exciting was happening, so he decided to ask his friend Marina Navarro to step in and push the machines button in order to try and jump start his luck.
And, boy did she jump start the luck, the slot machine lit up showing a $100,000.00 pay line.
Casino Managers of the Seminole Hard Rock Hotel and Casino came to the decision that since Marina Navarro did in fact push the button on this particular machine that the jackpot was ultimately hers.
This conclusion of course did not go over well for Marina Navarro and Jan Flato as Marina left the Seminole Hard Rock Hotel and Casino with a whole stack of cash and Jan was left to wonder what exactly just happened.
Jan Flato stated that he asked Marina Navarro what she was doing and here only response was to get up from where she was sitting and walk out of the casino.
Jan Flato also continued to state that after Marina left with all of the winning she continued to ignore any and all calls and text messaged from him.
As for Marina, she stated that she was prepared to share the winnings from the slot machine with Jan Flato until she started to receive threatening text messages such as "having [him] as an enemy was not good."
You might be also be interested in these articles